Your Own Senior Care Placement Franchise
Empathy, compassion, and problem solving are good business. Join our network of senior care referral specialists.
Learn About Becoming a Franchise Owner.
Learn About Becoming a Franchise Owner.
Who We Are
Owl Be There is a network of senior care referral specialists who help seniors and families navigate the maze of options and identify the right care solutions – whether assisted living, Alzheimer's or memory care, home care or a temporary respite stay.
Our mission is to improve the lives of seniors by empowering them to make wise, informed choices.
Our services are always free to seniors and their families. We are paid by our network of senior living and care providers.
Our name is our commitment to our clients: Owl Be There.
Owl Be There® celebrates 10 years of providing high-quality senior advisory and placement services to the Washington, D.C./Maryland/Virginia metro region. Our mission is to improve seniors' lives through wise care guidance, and we have helped thousands of families with concierge placement services.
Read More
Guiding the Most Vulnerable to Optimal Care
AS SEEN ON
Owl Be There is making waves in the senior placement industry - and a huge difference in the lives of seniors and families across the U.S. Learn about our affordable business opportunity in a high-demand industry, the rewarding career it represents, and the supportive "family" franchise culture we are building around our brand.
ARE YOU A GOOD FIT?
The Senior Placement Industry
The senior care placement industry is a growth industry like no other
10,000
people in the US turn 65 every day
40 million
baby boomers joining the "senior" ranks by 2030
74 million
total number of seniors by 2030
21%
percentage of seniors needing care due to chronic illness by 2050
$96.6 billion
US assisted living facility market size in 2023
The growth rate of the 65-and-over populations will continue to be three times greater than that of the total population growth rate through 2030. Put another way, over 10,000 people in the US turn 65 every day, which translates to 40 million baby boomers joining the "senior" ranks by 2030, swelling this segment to 74 million. (Source: US Census Bureau)
The proportion of seniors requiring additional care thanks to chronic illness will increase from about 14% (2016) to 21% by 2050. (Source: AARP)
The US assisted living facility market size was $87.4 billion in 2021 and is expected to grow at a compound annual growth rate (CAGR) of 5.5% through the next decade. (Source: Grand View Research)
Advancements in medical and communication technologies have enabled seniors to live longer and remain more closely connected to family wherever they are.
Dual career families have limited ability to take in and care for senior family members.
More and more children move away from home, making family caregiving less feasible and assisted living more necessary.
Limited Time Offer
As a newly qualified candidate you will receive: 
A Prime Jumbo Territory with a population of over 600,000 residents, customized to your location. 
That's 50% larger than our standard territory
The Owl Be There Opportunity
Do you dream of owning your own home-based business but do not want to make "beginner" mistakes while you figure it out?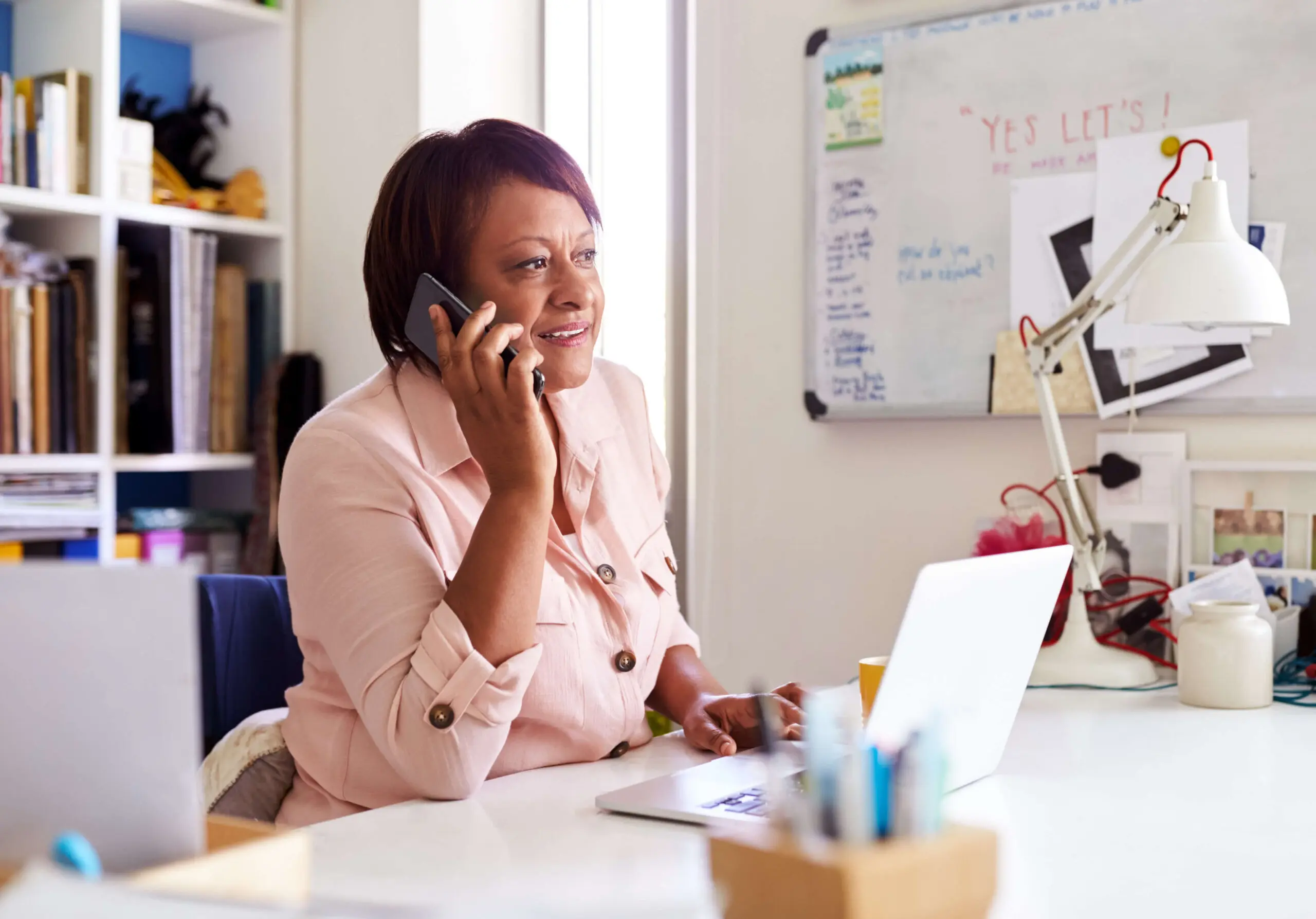 Do you prefer the assurance of a proven service model that is financially and personally rewarding?
Owl Be There is a game changer in the senior care placement industry. We seek entrepreneurial-minded individuals who want to positively and dramatically improve the lives of their clients, their staff and themselves.
The Owl Be There Success Formula
As an Owl Be There franchise owner you will enjoy:
A large territory to support unlimited growth potential.
Low capital investment and overhead as a home-based business
A business that remains in demand despite economic downturns and pandemic-related shutdowns
Unmatched training and personalized ongoing support from Owl Be There industry experts
A compassionate, personally satisfying and financially rewarding mission
Professional growth and recognition as the "go-to" senior living expert in your local community
Access to Owl Be There's proprietary learning management system and customer management software
Join Us
Want to learn more?
Is It a Good Fit for You?
Are you someone who has a strong desire to serve seniors and their families? Are you looking for an opportunity that is both personally and financially rewarding? Look no further than becoming an Owl Be There franchise owner. As a franchise owner, you'll have the chance to help seniors and their loved ones navigate through some of the most challenging times in their lives. You'll provide essential guidance for choosing the best housing and care solutions based on care needs, budget, and preferences.
At Owl Be There, we offer a proven model with strong results, and we'll be there with you throughout your franchise journey. No previous experience in the senior care industry? No problem. Up to 80% of franchise owners in the senior care industry have no previous specifically-related experience. Here's your opportunity to leverage WHO you are and WHAT you want to do, instead of what you did before.
We look for franchise owners who are motivated by:
Compassion and empathy towards elderly individuals
Patience with those feeling stress and anxiety in difficult situations
A desire to operate your own home-based business
Leadership experience (e.g. business, church, nonprofit, or military)
Experience with sales, collections, and account management skills
The ability to motivate others to succeed
Growing your own business and have the financial resources to do so
If this sounds like you, take our Ideal Franchise Owner Quiz. Together, we can make a difference in the lives of those who need it most.
Territory
As an Owl Be There franchise owner, you will have rights to a generously sized territory determined by your area's population density.
Steps to Becoming an Owl Be There Owner
1
Inquiry
Fill out the inquiry form to express your interest in joining the Owl Be There family.
2
Application
A brief discussion, application, and qualification questionnaire will help us get to know you better. You will learn more about who we are and our franchise opportunities.
3
Marketing, Training, & Support Presentation
You will learn more about our training program, sales and marketing, the role of the support team, technology integration, our proprietary software, and business registration.
4
Review the FDD
The Federal Trade Commission requires franchisors to provide a disclosure document ("FDD"). This document includes important information about your investment, along with a copy of the current franchise agreement (including territory specifics). All potential franchisees need to review this document carefully.
5
Executive Interview
Meet with our Founders who will share with you their passion, leadership, and mission while learning if you have the passion and skill to be a member of the Owl Be There franchise family.
6
Territory Review
The geographic location you are assigned is based on multiple factors including area population, local demographics, and the number of senior living communities in the region. A standard Owl Be There territory consists of no less than 400,000 residents.
7
Meet the Wise Care Team
You will spend a day with our franchise support team – either in the Washington, D.C./Northern Virginia area or via Zoom – taking the opportunity to learn about the Owl Be There franchise business. This is the final step in the mutual evaluation process.
8
Approval
If we both decide we're a good fit for each other, congratulations! You'll sign your Franchise Agreement and immediately begin working with our onboarding team to prepare you for training and opening!
We help families and seniors every day.
"The team at Owl Be There put me in touch with some fantastic people so that I could help my parents. This has been a very difficult time for my family and me and they made it so much easier! If you ever need help in finding assisted living please contact them! They are terrific!"
– A.
"My advisor was supportive and negotiated tirelessly on my behalf. This made the search less stressful and fast. I highly recommend Owl Be There as a first stop when searching for senior living."
– L.S.
"Thank you for your help in finding the right place in Northern Virginia to transition my father. I could not have navigated as well all the aspects and logistics involved without your guidance and advice. As you may remember my father was a challenging situation, but you and Danny took it on quickly and effectively and I can report that it has turned out to be a very good fit for him. I feel blessed to have had your expertise and support in sorting through options. Owl Be There was there for us!"
– E.V.
"David at Owl Be There listened carefully to my quandary about how to help my dear friends, who are really like my parents. Within 24 hours he sifted through hundreds of choices and selected four places with current openings for us to tour right away. He even accompanied us on the tours and asked questions we would not have known to ask. I would definitely recommend this service to others and I would use the service myself if I should ever need this type of support again. Thanks a million."
– S.M.
"I can't tell you how much we appreciate your help and guidance. You did so much above and beyond and helped alleviate so much of the stress. We will definitely sing the praises of your services to others when we get a chance."
– P.G.
"We moved our mother into the assisted living community today. Thank you so much for your kindness and quick action in getting us scheduled for tours and ultimately finding the perfect place for my mom. It is hard to express how much it meant to us to have your compassionate assistance during such a chaotic and stressful time for our family. Thank you again!"
– J.R.
"I don't know where to start: Theresa for promptly responding to my request for help, talking to a panicked me and setting up the Zoom meetings. Danny for patiently helping us with those meetings, asking the questions we didn't even know to ask and making sure we had enough information to make decisions. David, you saved me on Monday in ways you'll never know. I was looking over the ledge and you brought me back to sanity. Your organization is wonderful. I truly wonder what I would have done without you. Thank you!"
– A. L.
"I just wanted to send a note of thanks to you for Owl Be There's assistance with my search and for the presence of your Senior Living Advisor, Mr. Danny Anderson. He was wonderful and asked all the questions I forgot to ask. What a 'slice of heaven'! Again, thank you and a BIG thank you to Danny…it was calming and supportive to have him with me throughout the visits."
– S.G.
"This service is wonderful, especially during times of stress and uncertainty. The staff knows the right questions to ask and gets a real feel for family members. They were with us through the entire process when I had to move my 95-year-old parents from California to Virginia. They found the right assisted living location immediately. Very knowledgeable and they eased the process tremendously. I would highly recommend them."
– K.F.
"I live out of state and was apprehensive about locating and evaluating a place for my brother, but my Owl Be There advisor was highly knowledgeable, professional and informative. He arranged zoom sessions with facility managers and – most helpfully – joined in to ask questions when I wasn't sure what to ask. His input was objective without ever being directive. My brother is now happily settled in to his new home away from home. I frankly don't think I would have found such an appropriate place for him without the superb assistance I had from Owl Be There."
– E.K.
News
A Franchise with Heart: Owl Be There Melds Entrepreneurism and Purpose
"Making the right choices at the right time is critical to building the kind of lives that we want for ourselves and our loved ones. Dignity, purpose, social and emotional connection, and a sense of safety are all essential to quality of life – which is the cornerstone of Owl Be There's approach to supporting later life transitions."
Listen to Owl Be There founder and CEO, David Greenwood, on Episode 35 of the She Turned Entrepreneur podcast, hosted by Dori Roberts Stewart.
Listen
Owl Be There Seeks Franchise Expansion into National Metro Markets
For a limited time, Owl Be There is awarding prime jumbo territories to qualified candidates, opening Founders' Circle franchisee advisory board opportunities, and giving $5,440 discounts on startup marketing fees.
Read more about joining the Founders' Circle
Owl Be There Eyes Franchise Growth to Meet Surging Demand for Wise Senior Care Guidance
"Entrepreneurs seeking a compassionate, personally satisfying, and financially rewarding senior advising franchise business can count on a fast start into franchising."
Read on to learn how new Owl Be There franchise owners can enjoy several exciting, limited-time incentives.
Read more about our franchise opportunity
Go to the News & Blog Page
Frequently Asked Questions
Do I need to have experience in the senior living space to be an Owl Be There franchisee?
No, you do not. Up to 80% of franchise owners in the senior care industry have no previous related experience. This is truly an opportunity to leverage WHO you are and WHAT you want to do – instead of what you did before. It is an important distinction as you consider whether this industry is a place to call home.
Do you help with funding?
We do not provide funding through Owl Be There; however, we are happy to introduce you to our preferred lending partners.
What are the initial franchise fee, ongoing royalties, and total investment?
The initial franchise fee (IFF) is $54,400.
You pay $0 in royalties for the first three months! After that, ongoing royalties range from 6 - 8% of gross revenues.
The range of total investment to start your business (including the initial franchise fee) is $79,750 - $93,205.
How is Owl Be There different?
Owl Be There is proud of its "White Glove" reputation for providing exceptional end-to-end Wise Care Guidance to seniors and their loved ones. Our referral partners value our expertise and highly customized "concierge" approach to senior care placement; They trust Owl Be There with even their most vulnerable and high-needs clients. Owl Be There training and coaching places a high premium on providing this superior level of service, solidifying the value and reputation of each Owl Be There business
What is the mission of Owl Be There?
Our mission is to improve the lives of seniors by empowering them to make wise, informed choices. Our services are always free to seniors and their families. We are paid by our network of senior living and care providers. Our name is our commitment to the seniors and families we serve: Owl Be There!
See More